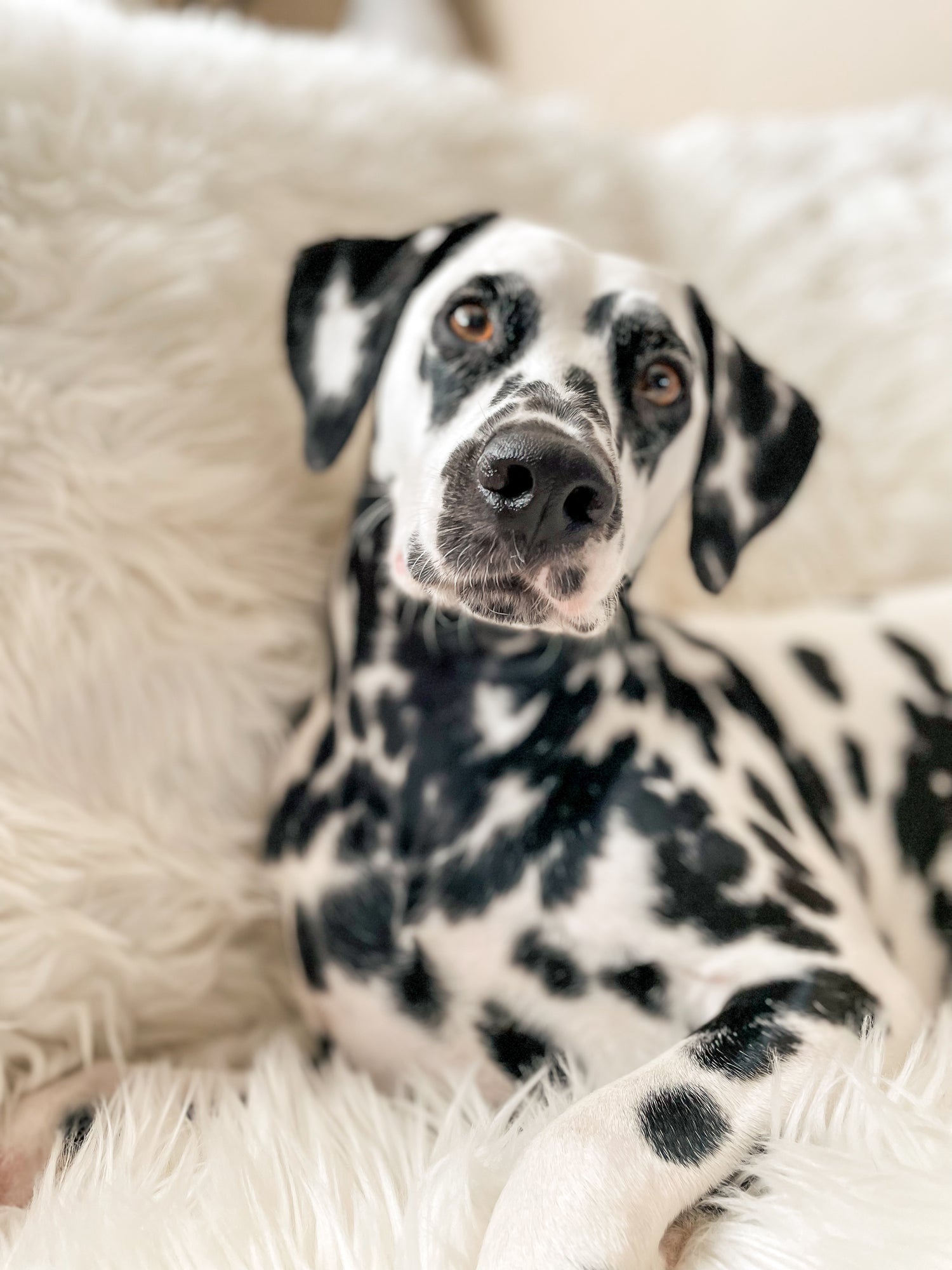 About Black Spot Boutique
Hello there! I'm Lucy's mama! And this is Lucy, the inspiration for Black Spot Boutique.
As if teaching piano, managing another online business, and spoiling my Dalmatian puppy didn't keep me busy enough, I opened Black Spot Boutique in October of 2021. I am so excited to be sharing all things Dalmatian mama (or daddy, grandma, lover, dog enthusiasts in general, etc.) with you. I love to collect anything spotty and create everything else I can't find 🐾
​
I'm here to share my love of The Spots with you and hopefully expand your collection as well ✨  I've found inspiration from so many other dog parents and am determined to help make the world a little spottier! For even more cute puppy content, you can find me on socials @blackspotboutique
​
Every item is made with lots of love and maybe a little Dalmatian glitter 😉  Not to worry, I have lots of lint rollers, too! Come hang out on Facebook, Instagram, or TikTok or email me at hello@blackspotboutique.com
Give your spots some love for me!
SHOP MY FAVORITES